Tracklist:
---
Review:
---
Joe Satriani's 16th studio album is What Happens Next, a high-energy album that takes the legendary guitarist s skills to exciting new heights.
The new instrumental album features a power trio of Satriani on guitar along with two Rock and Roll Hall of Fame inductees: Deep Purple/Black Country Communion bassist Glenn Hughes and Red Hot Chili Peppers drummer Chad Smith, the latter reuniting with Satriani for the first time since their work in the supergroup Chickenfoot with former Van Halen vocalist and bassist Sammy Hagar and Michael Anthony. This unparalleled rock rhythm section gives What Happens Next a depth of groove that sets it apart from Satriani's other work.
Satriani once again teams up with producer/engineer/mixer Mike Fraser on What Happens Next. Fraser has recorded and mixed every AC/DC album since 1990 s The Razor's Edge and has been a frequent collaborator with Satriani since the release of Crystal Planet in 1998, producing, engineering or mixing Satriani's solo albums as well as both studio projects by Chickenfoot.
This 12-track album showcases Satriani's gift for constant evolution and reinvention as a bandleader and composer of intricate guitar-driven rock. What Happens Next finds Satriani discovering sounds and textures never before heard from an instrument he has unquestionably mastered over his three-decade solo career.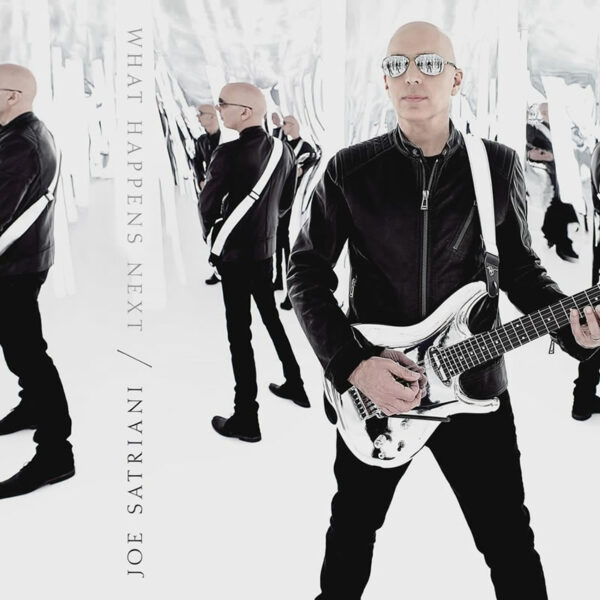 Catalog #: 88985450972
---