Biography
---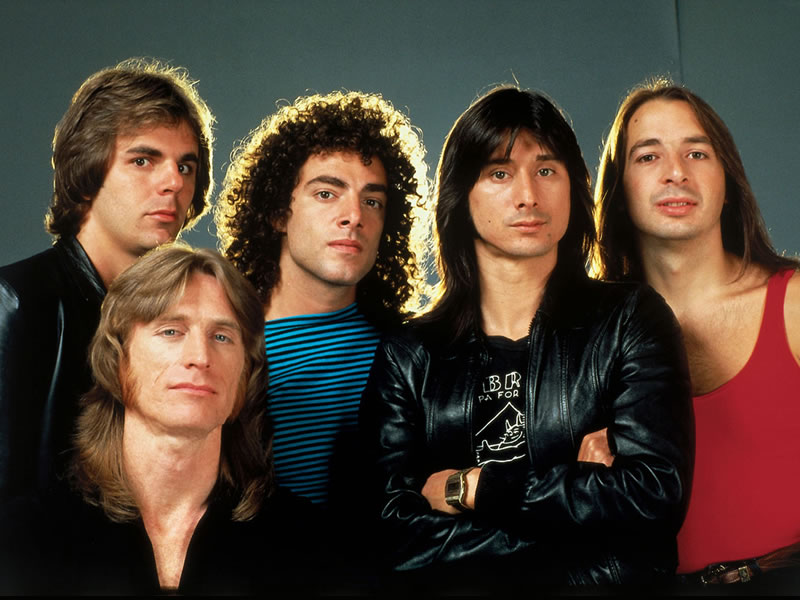 Journey is an American rock band composed of former members of Santana and Frumious Bandersnatch. The band has gone through several phases; its strongest commercial success occurred between 1978 and 1987. During that period, the band released a series of hit songs, including Don't Stop Believin' (1981), which in 2009 became the top-selling track in iTunes history among songs not released in the 21st century. Its parent studio album, Escape, the band's eighth and most successful, reached No. 1 on the Billboard 200 and yielded another of their most popular singles, Open Arms.
Its 1983 follow-up album, Frontiers, was almost as successful in the United States, reaching No. 2 and spawning several successful singles; it broadened the band's appeal in the United Kingdom, where it reached No. 6 on the UK Albums Chart. Journey enjoyed a successful reunion in the mid-1990s and later regrouped with a series of lead singers.
Sales have resulted in two gold albums, eight multi-platinum albums, and two diamond albums (including seven consecutive multi-platinum albums between 1978 and 1987). They have had eighteen Top 40 singles in the U.S. (the second most without a Billboard Hot 100 number one single behind Electric Light Orchestra with 20), six of which reached the Top 10 of the US chart and two of which reached No. 1 on other Billboard charts, and a No. 6 hit on the UK Singles Chart in Don't Stop Believin'. In 2005, Don't Stop Believin' reached No. 3 on iTunes downloads.
Originally a progressive rock band, Journey was described by AllMusic as having cemented a reputation as "one of America's most beloved (and sometimes hated) commercial rock/pop bands" by 1978, when they redefined their sound by embracing pop arrangements on their fourth album, Infinity.
According to the Recording Industry Association of America, Journey has sold 48 million albums in the U.S., making them the 25th best-selling band. Their worldwide sales have reached over 75 million records, making them one of the world's best-selling bands of all time.
A 2005 USA Today opinion poll named Journey the fifth-best U.S. rock band in history. Their songs have become arena rock staples and are still played on rock radio stations across the world. Journey ranks No. 96 on VH1's 100 Greatest Artists of All Time.
Journey was inducted into the Rock and Roll Hall of Fame with the class of 2017. Inductees included lead singer Steve Perry, guitarist Neal Schon, keyboardists Jonathan Cain and Gregg Rolie, bassist Ross Valory, and drummers Aynsley Dunbar and Steve Smith.